Germany Navy Officer Sword M1923
Shipping of this product only be available after age verification.
EUR 498,00
incl. 19 % VAT excl. shipping costs
Product.Nr. 2045
weight 1,40 KG
delivery time 2 - 3 Weeks
Germany Navy Officer Sword M1923
Blade:

A forged stainless steel blade hammered to the correct curvature. It is hardened to ca. 48-52° HRC Rockwell, then well-tempered and hand-polished. Length of the blade is ca. 81 cm / 32 inch.
Acid etched on both sides with maritime desing, so deep one can feel it with a fingernail.
Guard with locking device
Grip:

Ivory-coloured grip wrapped with 3 golden brass wires.
Scabbard: real rawhide leather scabbard with 3 stamped brass fittings, with 2 carrying rings
Included Accessories:

Protective cloth bag, certificate (Sword knot is not included)
Customer must be 18 years of age
Customers also purchased
Recommended products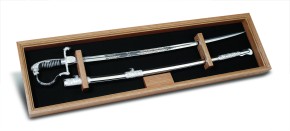 Presentation box made of solid oak wood
EUR 95,00
incl. 19 % VATexcl. shipping costs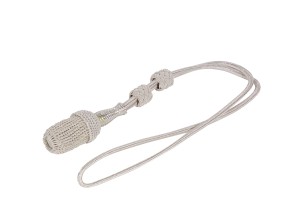 Navy sword and dagger knot, siilver
EUR 29,00
incl. 19 % VATexcl. shipping costs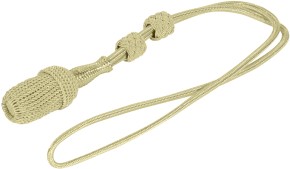 Navy sword or dagger knot, golden
EUR 29,00
incl. 19 % VATexcl. shipping costs